---
Super Early Bird pricing ($200 off) ends July 6th. See registration information below.
The next program start date is July 25, 2016!
---
ABOUT THE PROGRAM
This leading-edge program is based on the latest science of the microbiome and is designed to meet the needs of functional health practitioners (functional medicine physicians, naturopathic physicians, functional nutritionists, chiropractors, health coaches, etc.). To meet these needs, the Certified Microbiome PractitionerTM provides:
A systems-based approach for understanding the microbiome and its connections with the digestive system, immune system, nervous system, endocrine system and metabolism in health, dysfunction and disease
An understanding of the potential role of the microbiome in root causes of health issues, and how we can better assess this role using the latest functional testing
A deeper understanding of the common therapeutic approaches involving the microbiome (such as diet, probiotics, and prebiotics), as well as an expanded understanding of a fuller range of therapeutic options for working with the microbiome
---
This is the most comprehensive online program available for practitioners on the fundamentals of the gut microbiome and how you can work with it in your practice!
---
WHAT'S INCLUDED
Full access to the

Microbiome Mastery Foundations online course

, which includes over 25 hours of video content (organized into 6 modules) that you can access at your convenience any time online, along with summary notes
Two live

Question-and-Answer (Q & A) sessions

that will be recorded to allow later viewing
An optional final exam and Certified Microbiome PractitionerTM certificate (awarded upon passing the exam)
Membership in the

Microbiome Masters interactive forum

upon registration
Access to both the Microbiome Mastery Foundations online course and the Microbiome Masters forum for a period of one year from the date of registration
FOUNDATIONS COURSE MODULES
CORE COMPONENTS I: Gut Microbiome Essentials
CORE COMPONENTS II: Intestinal Barrier & Physiology Essentials
KEY INTERACTIONS I: Eubiosis & Dysbiosis in Health, Dysfunction and Disease
KEY INTERACTIONS II: Key Factors That Interact With the Microbiome
PRACTICE ESSENTIALS I: Assessment & Functional Testing
PRACTICE ESSENTIALS II: Therapeutic Strategies & Approaches
SAMPLE COURSE VIDEO
The following is a sample clip from one of the class modules (Practice Essentials I: Assessment & Functional Testing). Video clip length: 7 minutes, 40 seconds
---
SPECIAL OFFER:

50% Discount Off of the SIBO Intensive MasterClass

The SIBO Intensive MasterClass includes over 7 hours of video content that is designed to help practitioners quickly get up to speed on small intestinal bacterial overgrowth, including current testing, treatment approaches, and the latest developments in understanding root causes and identifying potential new treatment options. The normal registration fee for the SIBO Intensive MasterClass is $199, but if you purchase it along with the Certified Microbiome Practitioner program, the SIBO course is only $99 (see Registration Options below). Learn more about the SIBO Intensive MasterClass.
---
INSTRUCTOR
Tom Fabian, PhD, CNTP – Tom is the course instructor and developer of MicrobiomeMastery.com. He is a functional nutrition, microbiome, and healthy aging expert and is currently focused on developing courses, workshops, and other educational resources for functional health practitioners via the Microbiome Mastery website. He is a former biomedical research scientist, and former web developer focused on presenting science to the general public.
Learn more about Tom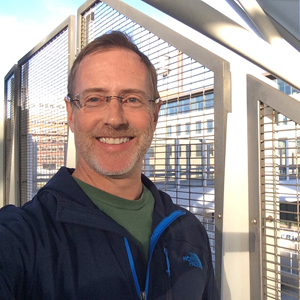 ---
REGISTRATION OPTIONS
Certified Microbiome PractitionerTM Program
$395 Super Early Bird Fee: Register by July 6, 2016 to save $200
$495 Early Bird Fee: Register by July 15, 2016 to save $100
$595 Regular Fee: Registration ends July 31, 2016
Special Offer:

Add SIBO Course for Only $99
50% Discount Off SIBO Intensive MasterClass: $99 ($100 savings) through July 31, 2016
Certified Microbiome Practitioner Program
Super Early Bird Price
(through July 6)
$395
Certified Microbiome Practitioner Program ($395)
+
SIBO Intensive MasterClass ($99)
Super Early Bird Price
(through July 6)
$494
7-DAY MONEY-BACK GUARANTEE: If for any reason you decide that the course doesn't meet your needs, you will receive a full refund if your refund request is submitted within 7 days from the date of your purchase.
---