---
Revised version available summer 2018
---
CONTENT COVERED IN THIS PROGRAM
Gut Microbiome Essentials
Learn about the different types of microbes that inhabit gut communities, including the key features and functions that interact with our digestive, immune and nervous systems. We cover important beneficial and harmful microbes, and how they interact in complex communities.
Digestive, Immune & Nervous System Interactions
The microbiome interacts extensively with our digestive, immune and nervous systems in a bi-directional manner, so we also cover the key features and functions of these systems that are important for understanding the influence of the microbiome on our health (and vice versa).
Eubiosis and Dysbiosis in Health & Disease
Learn about the key features and functions that are thought to characterize a healthy microbiome balance (eubiosis) vs. an unhealthy imbalanced microbiome (dysbiosis). We discuss how dysbiosis may contribute to dysfunction and disease, and highlight several common conditions featuring dysbiosis.
Assessment & Functional Testing
We discuss how to incorporate the information we cover in the course into your assessment process. Learn about the various functional tests that are currently available for assessing microbiome imbalances and related physiological functions.
Therapeutic Approaches
We discuss how the information covered in this course can be used to revise standard approaches to gut health (such as the 4R/5R type programs), emphasizing a wider range of potential approaches based on the latest research. Then we dive into the specific common features of dysbiosis and how the most common patterns may be addressed.
---
WHAT'S INCLUDED WITH YOUR REGISTRATION
Online Video Content
Over 25 hours of video content, organized into six modules. Videos consist of slide presentations with voiceover. They can be viewed online any time during the course access period (a full year from the date of registration).
Slide Presentations, Summary Notes and Audio Files
All slide presentations and summary notes are made available as downloadable PDF files. Downloadable audio files will also be made available in early 2017.
Access to the Microbiome Masters Practitioner Community
This is a private Facebook community that is available exclusively for practitioners who have registered for one or more Microbiome Mastery courses. This community is a great way to interact with other program participants and with Tom Fabian (course instructor and microbiome expert – see below), and to receive receive the latest, and most relevant, microbiome research and clinical information that I come across.
Final Exam and Certificate of Completion (Optional)
An optional final exam and Microbiome MasteryTM certificate of completion (awarded upon passing the exam)
---
WHO THIS CLASS IS FOR
This class is designed for functional nutritionists, functional medicine clinicians, integrative health practitioners, other functional health practitioners and students currently in programs for any of the above. This is an in-depth class, and a working familiarity with the basics of digestive and immune physiology is assumed.
---
INSTRUCTOR: Tom Fabian, PhD, CNTP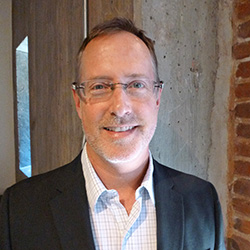 Tom is the course instructor and developer of MicrobiomeMastery.com. He is a functional nutrition, microbiome, and healthy aging expert and is currently focused on developing courses, workshops, and other educational resources for functional health practitioners via the Microbiome Mastery website. He is a former biomedical research scientist, and former web developer focused on presenting science to the general public.
---
Not sure if this program is right for you? Contact Tom by email or phone to get your questions answered.
---
REGISTRATION
Registration for the revised Microbiome Mastery Program will be available summer 2018